Like the first four generations of our family, we continue to support our community through sponsorships of events, charitable contributions and thousands of hours of volunteer work each year for numerous not-for-profit organizations.
The Lewis Bear Company team is very involved in the community, beginning with the Lewis Bear family and extending to our employees.  We support organizations such as the University of West Florida, Pensacola Chamber of Commerce, Pensacola Sports Association, Big Brothers Big Sisters, IMPACT 100, ARC Gateway, PACE Center for Girls, and many more.
We are also a hands-on business partner who works hard to stay engaged with our retailers and consumers. We understand and appreciate that our community and employees are the basis for our success.
The Lewis Bear Company team is out on the road, in the community, hosting and attending events and supporting our customers, vendors, and partners. For the latest news and events, find us on Facebook, Instagram and online.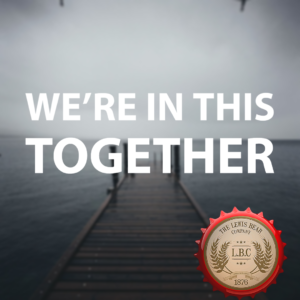 The Lewis Bear Company Delivering Anheuser-Busch Drinking Water for Hurricane Sally Relief The Lewis Bear […]